Webbox
A web file manager.
News
2018-02-12: Free 30-days trial version available
2018-02-10: Webbox 1.4: Upload/download multiple files, multiple completely different web box instances in one apache configuration
Features
Multiplatform: Usable with Windows, MacOSX, Linux, Android
Usable in all HTML5 web browsers, e.g. Chrome, Firefox, Safari
Suitable as download area implementation for custom web sites, or as data exchange area for closed groups (login and read-write operation optional)
Stand-alone, independent Dropbox replacement
Upload and download of multiple files at once possible
Server running on an Apache web server
Debian and Ubuntu server package available
Login/password protection (optional, htpasswd-based)
Read-Only or Read-Write access configurable
File management functions (move, delete, rename, create) in read-write web boxes
Multiple different web boxes configurable in different locations on the same web server
Fast: Implemented in JavaScript in the client browser, C++/FastCGI on the server
No PHP, no scripting language on the server
Customizable style, for integration in custom web sites
Example
Free trial version
You can download a free 30-day trial version of webbox from our
download page
.
Screenshots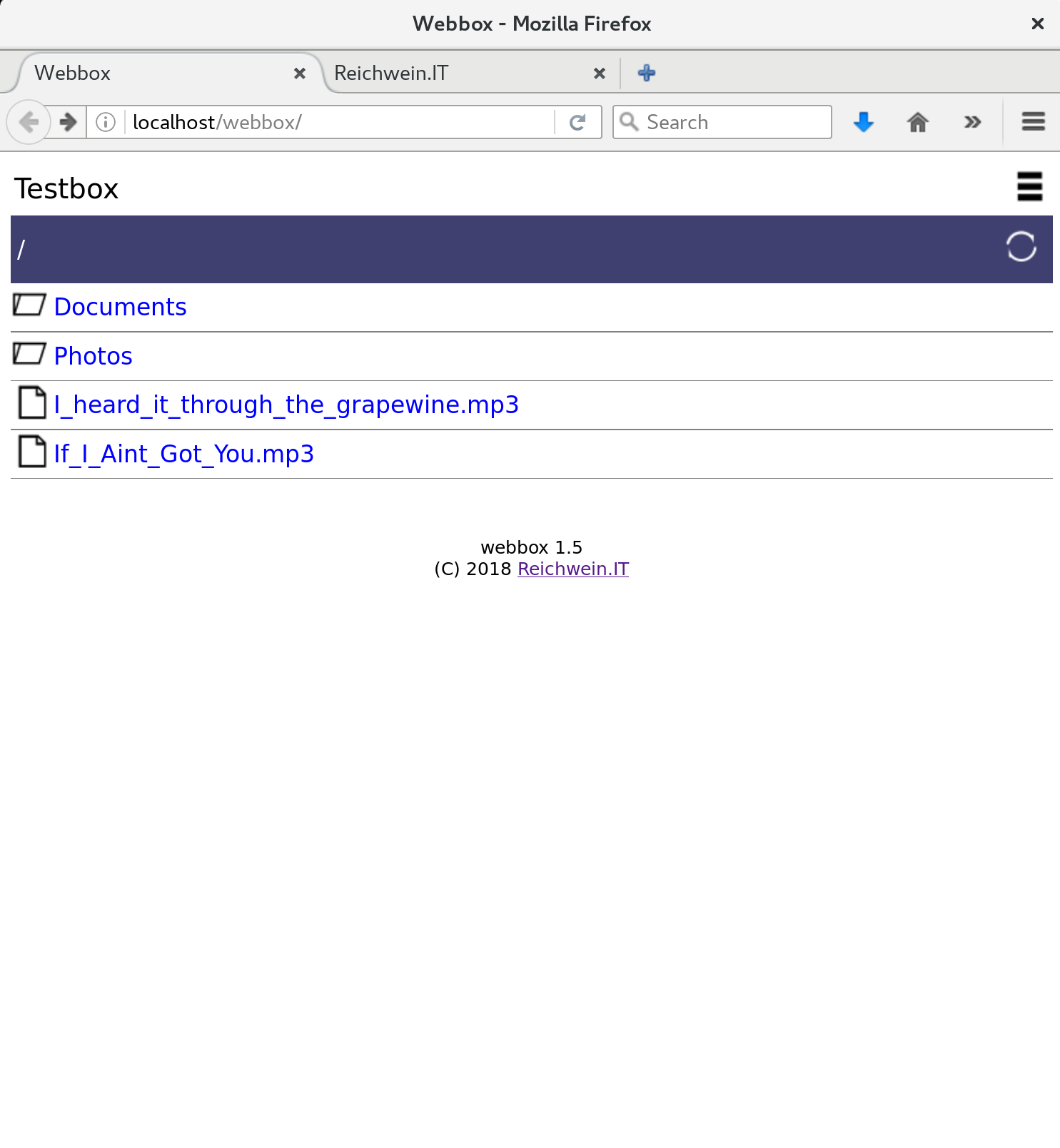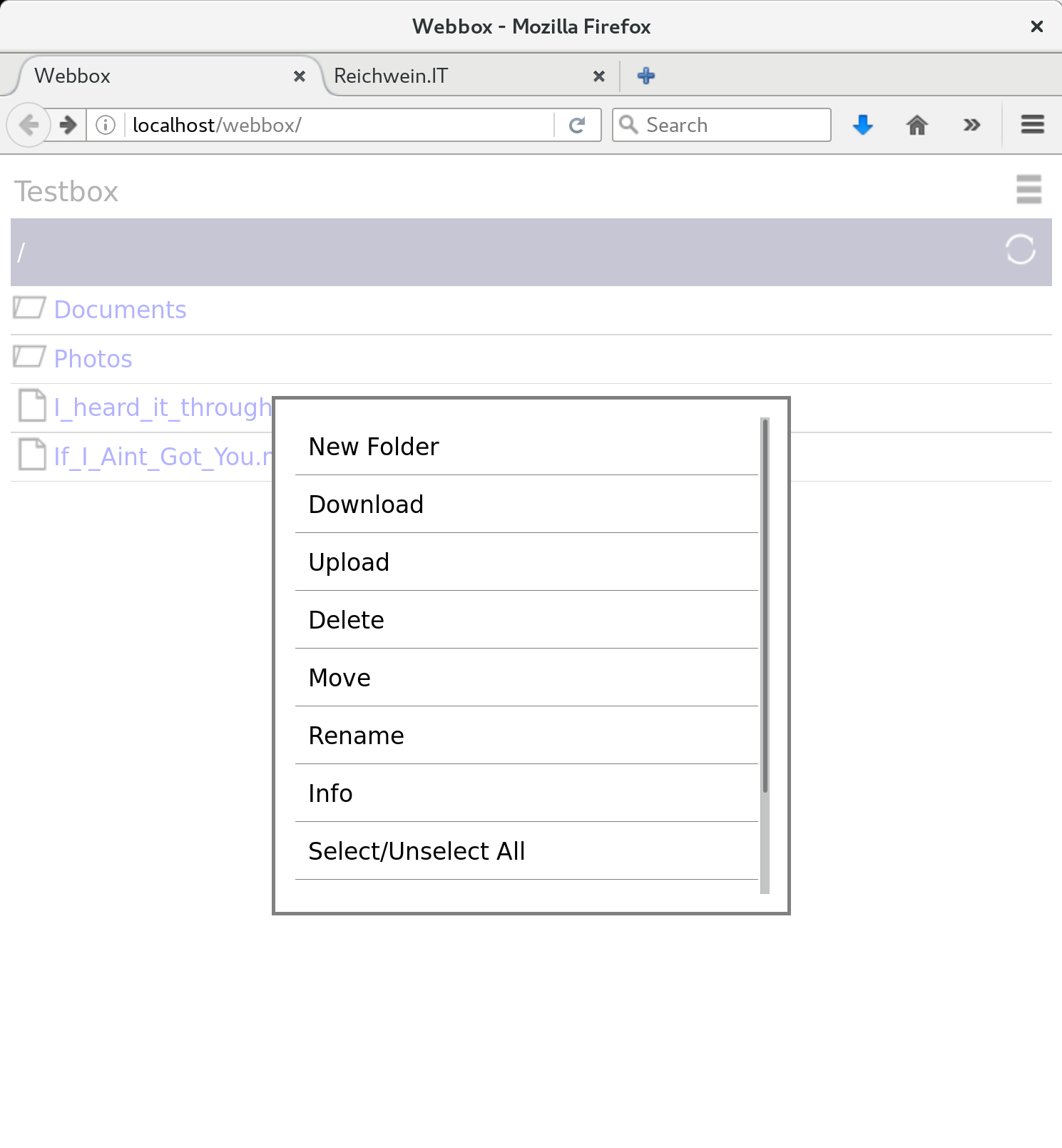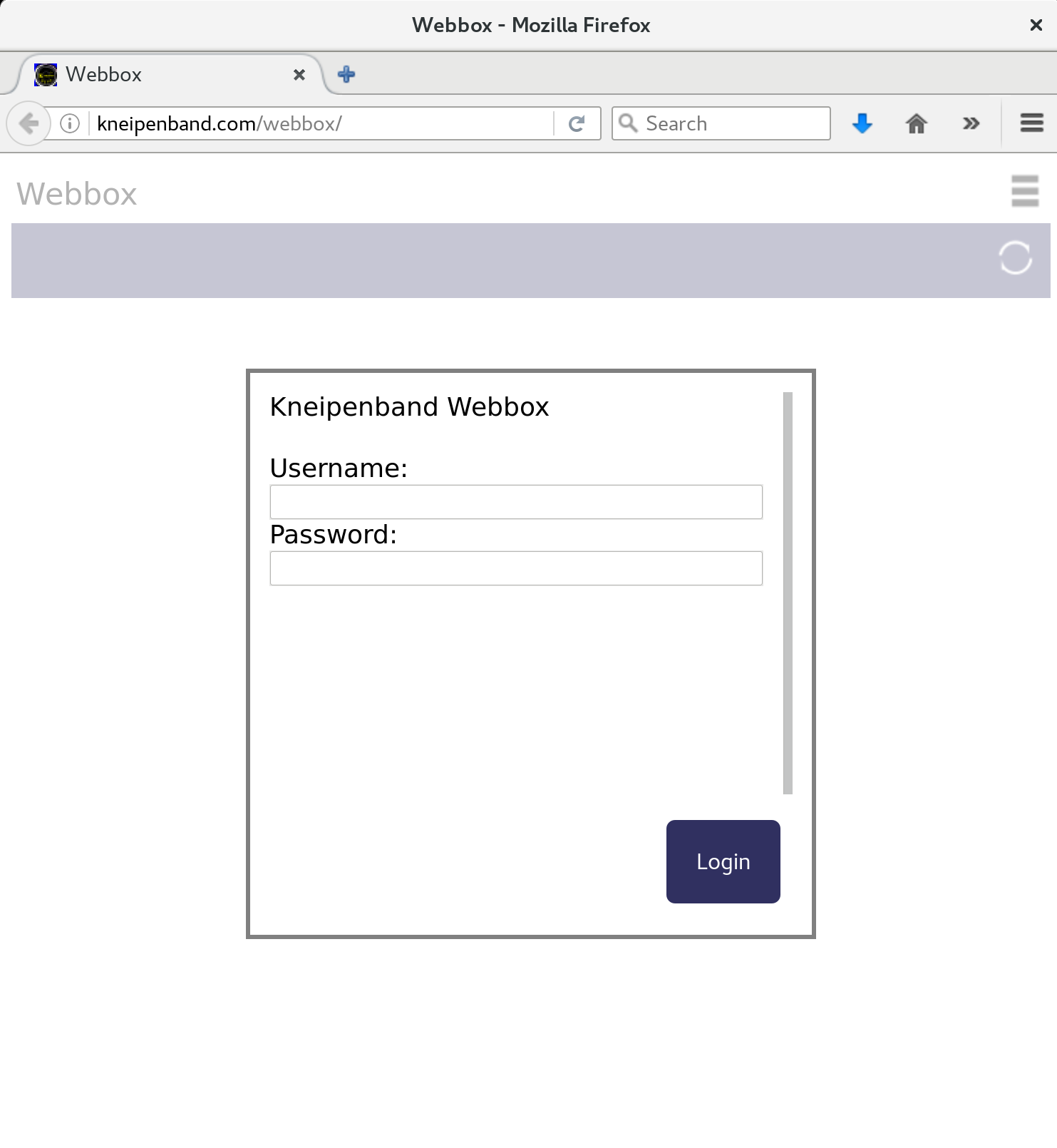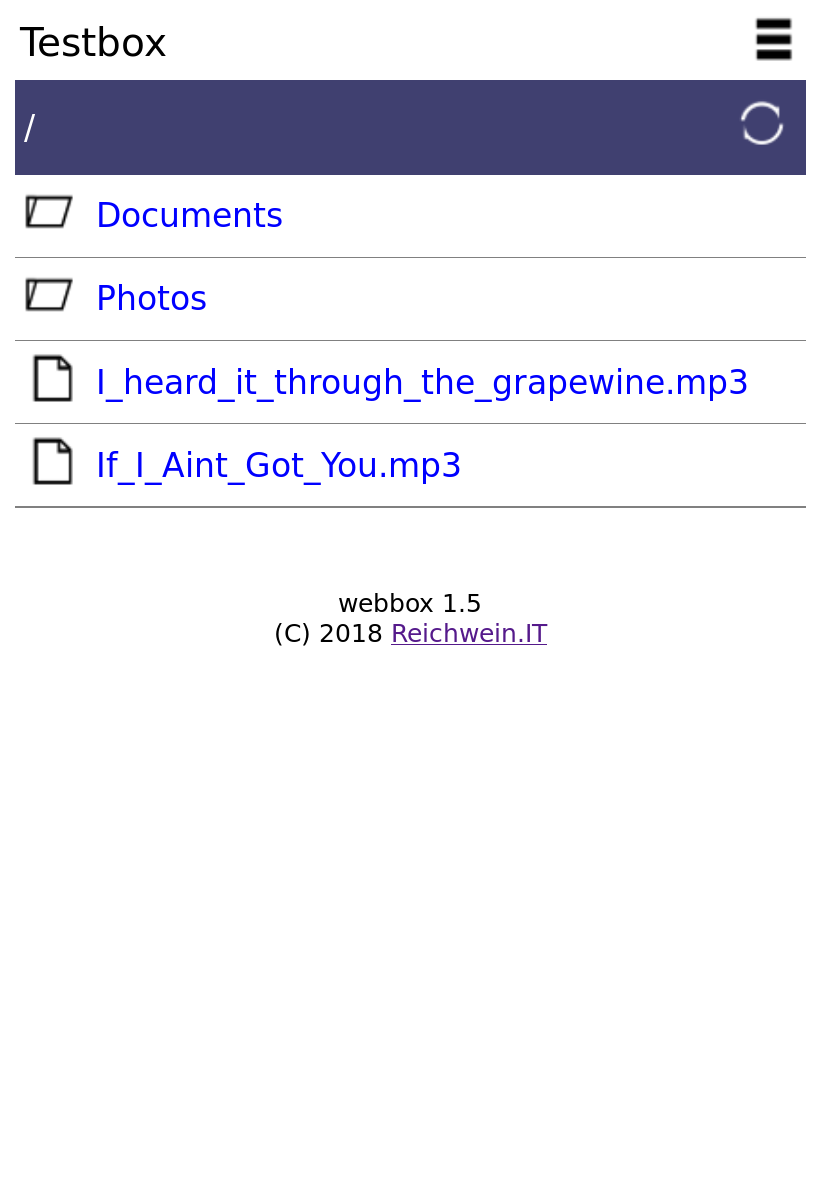 License
Proprietary license and support available.
Pricing:
30-days trial version: Free
Single server, single webbox: 29€
Single server, multiple webboxes: 49€
Unlimited (multiple servers, multiple webboxes): 69€
All prices including unlimited time of use, including VAT.
Contact
Roland Reichwein
Hauptstr. 101a
82008 Unterhaching
mail@reichwein.it